Other high art references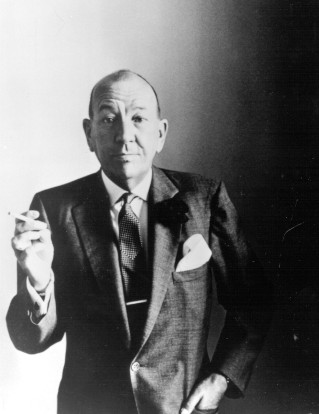 You can't go past the "Bali" sketch from the Melbourne-based television show "Australia You're Standing in It" written by
Tim and Debbie
(Steve Blackburn and Mary Kenneally) and master Melbourne comic of the Left, Rod Quantock. You can listen to it
here
and
here
. They were "left-wing pseudo-intellectuals whose world view is constructed from a confused jumble of intellectual mass culture," as the man who keeps them on the www describes them.
I like the doggerel of Noel Coward (pictured) too:
As I mentioned this morning to Charlie,
There is far too much music in Bali,
And altho' as a place its entrancing,
There is also a thought too much dancing,
It appears that each Balinese native
From the womb to the tomb is creative,
From sunrise till long after sundown,
Without getting nervy or rundown,
They sculpt and they paint and they practise their songs,
They run through their dances and bang on their gongs,
Each writhe and each wriggle,
Each glamourous giggle,
Each sinuous action,
Is timed to a fraction.
And altho' all the 'Lovelies' and 'Pretties'
Unblushingly brandish their titties,

The whole thing's a little too clever
And there's too much artistic endeavour!

Forgive the above mentioned Charlie,
I had to rhyme something with Bali.
And I like the
page
about it too on the
website
of this other Melbourne fellow, David Atkinson, which has some old photos of Bali.
Bali